Built For Course Operators
golfscape OS is an intelligent sales platform powered by technology,
increasing your rounds and revenue with smarter tee time utilization
The Future of Golf Course
Technology has Arrived
is an integrated booking platform and tee time utilization system. We power hundreds of golf course partners with leading edge software, payment processing technology, and customer relationship intelligence to increase rounds and revenue instantly
Powerful Revenue Management
Create

an account in seconds and embed our booking widget technology on your website. It's simple.

Utilize

smarter tee time allocation in minutes. Easily assign rate card categories and rental pricing.

Sell

directly on your website and through a custom-built mobile app, as well as the golfscape.com marketplace

Welcome

customers from everywhere. We secure payment, process booking confirmations, and eliminate no-shows.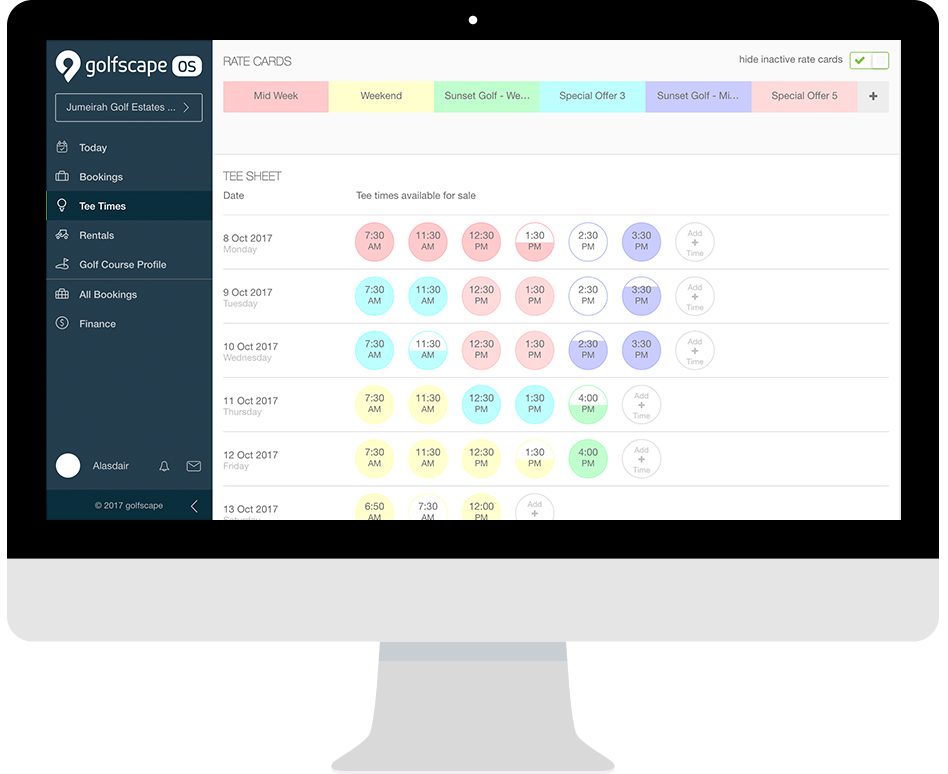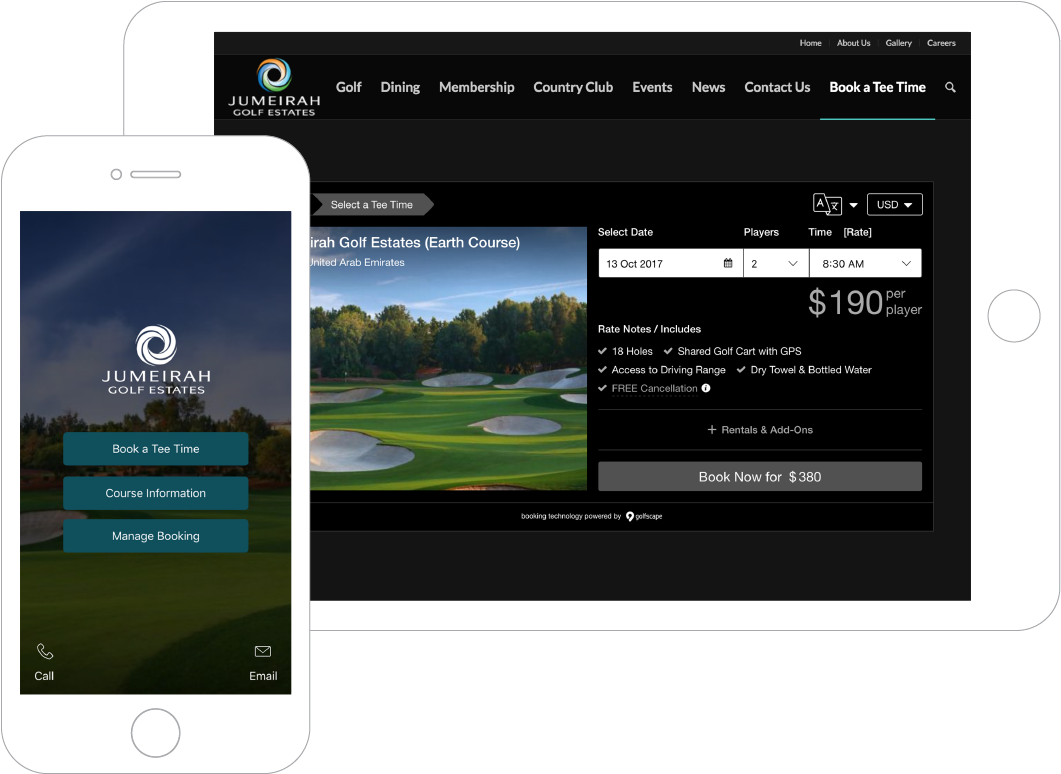 Widget + App Technology
Supercharge Your Distribution

Cater to your customers with an intuitive booking widget on your website and a custom-built mobile app, so your golf course is super easy to book and play.

Deploy & Transact Instantly

Don't waste time and money on difficult technology development. We can have you up and running instantly, empowering your course to transact online.

Eliminate Displaced Revenue

Our processing technology collects payment from guests, eliminating displaced revenue from no-shows and late cancellations. We pay you daily or weekly.
Global Marketplace & Reviews
Capture More Revenue

We offer a built-in marketplace of golfers that delivers more awareness to your course, resulting in new high-margin customers

Customer Intelligence

Gain rich insights on your visitors before they arrive. After they play, guests can rate and review your course. You get this feedback in real-time.

Reach New Markets

Our technology detects user location, displaying your golf course in multiple languages and currencies for international customers to book.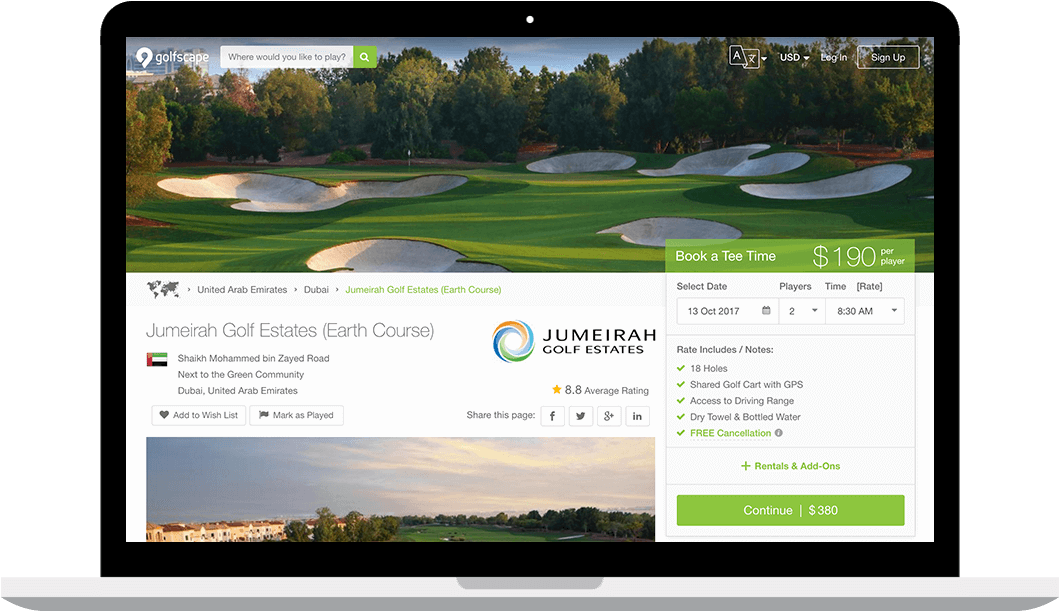 Intelligent Pricing System
Geo Pricing
Sell to customers at different rates based on their geo location
Variable Pricing
Yield up or down based on your sales strategy, and set booking privileges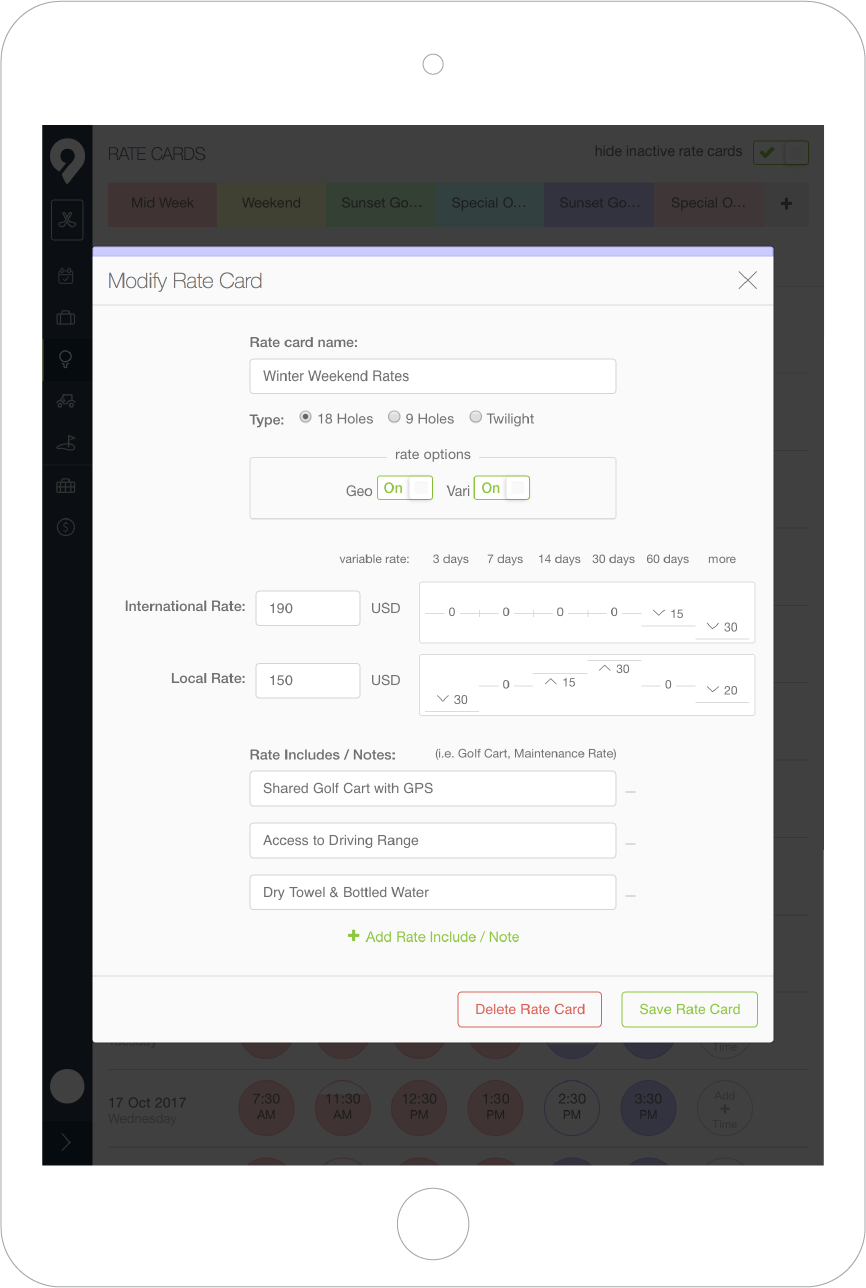 Federation Rates
Provide your local golf federation or association with special rates
Perishable Inventory Tool
Discount distressed tee times at 3 days and sell discreetly in your app
Optical Control
Sell to international guests in advance without member disruption
Get Started With Better Pricing
The OS Basic Plan Includes
Website booking widget

processing fee1: 6%

Global marketplace

commission fee: 25%

Net paid daily via credit card
Instant booking notifications
Intelligent pricing
Rentals & add-ons
Verified customer reviews
The OS Plus Plan Includes
Everything in the OS Basic Plan
Custom-built mobile app

processing fee1: 6%

Mobile app-specific rate
Language translation
Members international bookings
The OS Pro Plan Includes
Everything in the OS Plus Plan
Low season & affiliated rate

commission fee: 12%

Net paid weekly via bank wire2
Mobile app push notifications
Dedicated success manager
1 an additional four percent is applicable to courses operating in currencies other than AED, AUD, EUR, GBP, HKD, SGD, USD, or ZAR
2 this facility is available to courses operating in AED, AUD, EUR, IDR, JPY, GBP, HKD, MYR, SGD, THB, TWD, USD, or ZAR currencies
Partners and Feature Benefits
Bring in New Customers
golfscape offers a built-in and ever growing international user base that brings awareness and attention to your property, resulting in new high-margin customers.
Marketing Services
golfscape runs regular marketing campaigns promoting your course via direct email and social media to tens of thousands of users – locally and abroad.
Optimize Efficiency
Our technology streamlines the booking process and eliminates errors, while capturing valuable customer data and insights.